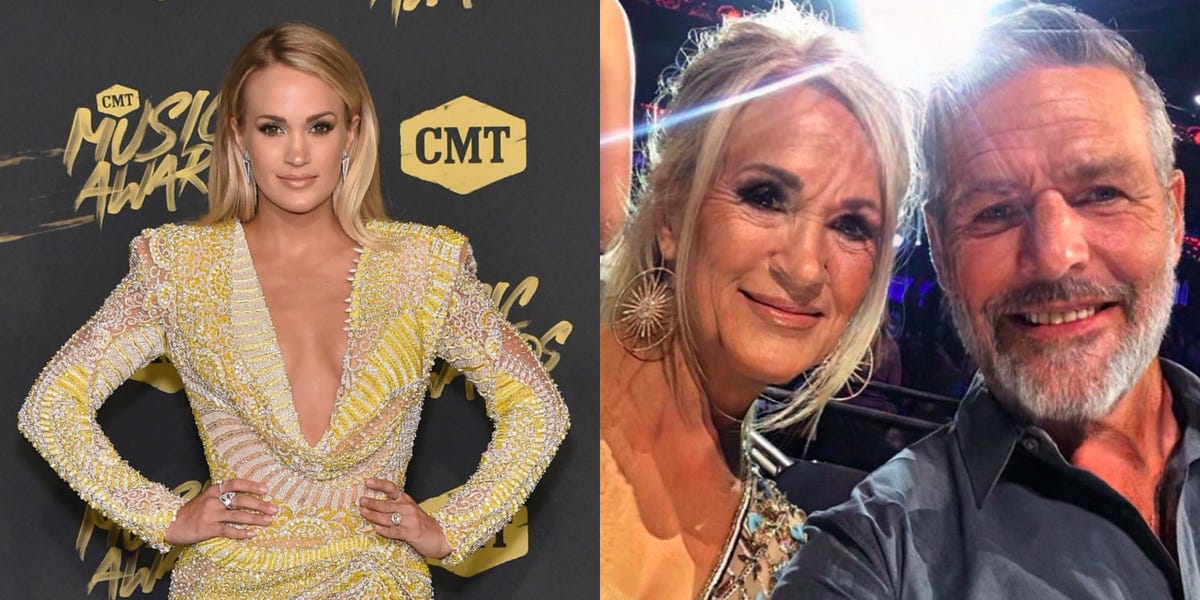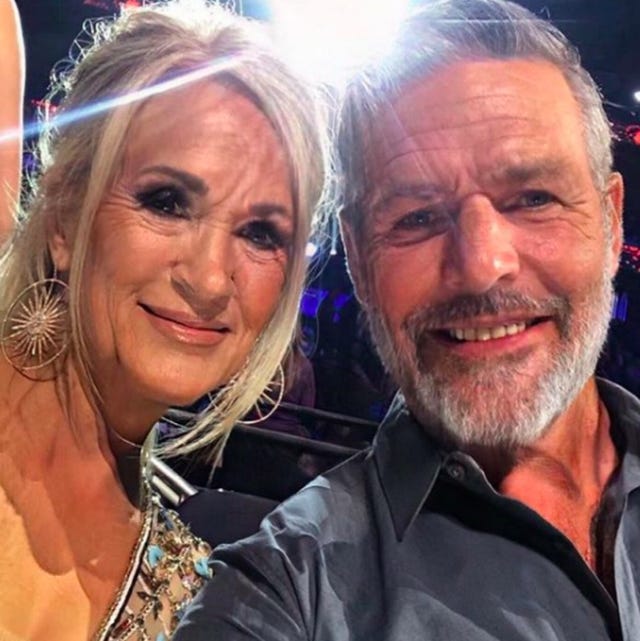 Getty/Instagram
Remember the #10yearchallenge that got you and all your friends to post a picture now and then 10 years ago, it went viral back in January? A similar trend is filling up your social feeds, but this time it's FaceApp's #agingchallenge. Using the app, which launched in 2017, you can augment your face or someone else's to see what they'll look like in the future, wrinkles and all. Some of our favorite celebrities, like Carrie Underwood and Stephen Curry, have already done it. See their handiwork below, and of course, we'll continue to update you as this story breaks.
Advertisement - Continue Reading Below
1 Dr. Oz
"Wow I look like my mom….The #AgeChallenge is fun — but it also carries an important message about aging and living a long and healthy life: the decisions you make now will have a profound effect. My longevity tip: I eat Omega 3 fats every day – salmon and lots of nuts..I'm sure I'm not the only one out there who wants to live well for as long as possible."
2 Carrie Underwood and Mike Fisher
3 Sam Smith
"Ok. Enough now..."
4 Chip and Joanna Gaines
Even though this nod to Fixer Upper Season 252 came from our friends at House Beautiful, Joanna Gaines added it to her Insta Story, loving the joke!
5 The Fab Five
6 Bobby Berk
My love ♥️♥️♥️
7 P.K. Subban and Lindsey Vonn
"Caption this... please😂🤦🏿‍♂️🤷🏿‍♂️"
8 Busy Phillips
"VerifiedI mean...probs🤷‍♀️"
9 Stephen Curry
10 Kevin, Joe, and Nick Jonas
"When you take a trip to the Year 3000."
11 James Marsden
"Sorry it's been a while since I last posted.#faceapp"
12 Jay Pharoah
"So imma look like Morgan Freeman & Bill Cosby's love child when I lose the youth juice..Naw I ain't with it when I turn 60 I'm ending it🤣🤣🤣"
13 Kevin Hart
"Strong ass old man face and upper body 😂😂😂😂"
Advertisement - Continue Reading Below
All the Celebrities Who've Done FaceApp's #AgingChallenge So Far, Source:https://www.prevention.com/life/g28420841/celebrities-faceapp-aging-challenge/