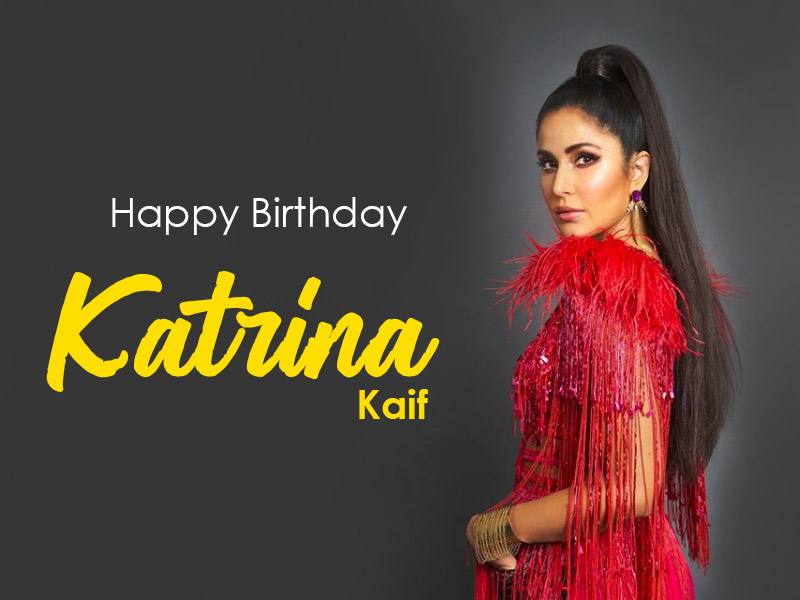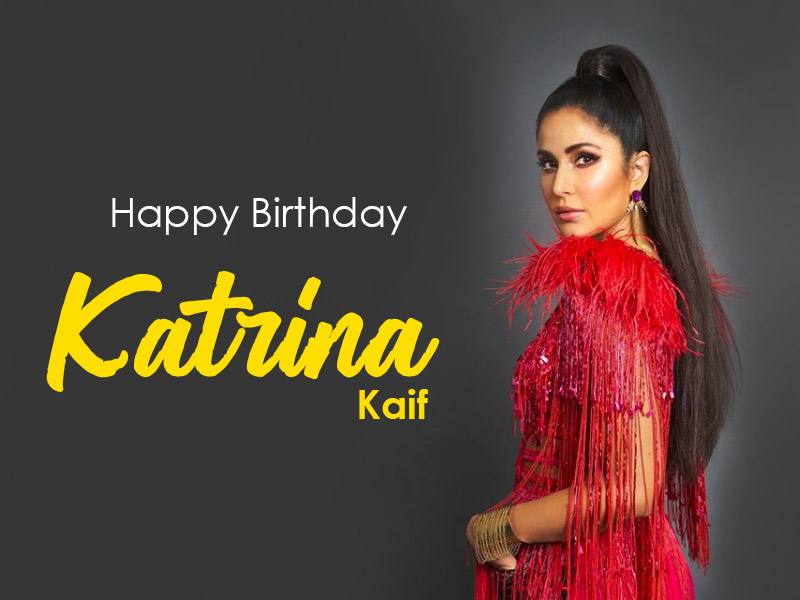 Bollywood diva Katrina Kaif is turning 36... Want to know how she steals the hearts of her fans through her looks, fitness, and diet without a fail?
Katrina Kaif is turning 36 on July 16. She is known for her fit body and a clear skin. Even without makeup, Katrina looks every bit gorgeous, giving a run to the newcomer actresses on the block. However, all this requires efforts and time and this Bollywood beauty is known for workouts schedules and a fixed diet. Her social media presence with her gym buddy Alia Bhatt is known to all. Katrina Kaif puts lot efforts to maintain her fitness, diet and skin care routine. Katrina's consistency towards her workout and diet is the secret behind her fab body. Let's dig deep into her fitness, diet and skin care regime.
Katrina Kaif's Fitness
Katrina has been an avid follower of yoga for years. Even before she came into movies, her mantra to fitness was performing yoga every day. Apart from yoga, she believes in doing weight trainings for toned body parts. She started working out 8-9 years back as an everyday practice and kept on adding fun workouts sessions of functional exercises and pilates. 
Katrina's fitness routine consists of functional training, pilates and cardio, which are complimented with exercises using TRX, Bosu, Powerplate, Kettlebells, and Swiss Balls.  Her workout basically contains exercises which boost her stamina, flexibility and strength.
Also Read: Trim Your Thighs Perfectly With These Simple Exercises
Her day starts with jogging, which makes her active and helps burn extra calories. She hits the gym 4-5 day a week with focus on a number of core and abs exercises, which include iso planks, cycling and weight training. Katrina loves swimming. It not only makes her body fit and toned but also is a way to enjoy her workouts. She ensures to change her exercises every week to keep the excitement level intact.
Katrina Kaif Diet
Food plays a significant role in fitness. Katrina knows it very well. She maintains a balanced diet. Her diet includes high protein, complex carbs, fibre and healthy fats.
Also Read: PM Modi, Akshay Kumar, Virat Kohli Make A Spot In The GOQii 2019 Health Influencers List
Breakfast: Oatmeal, cereals, egg white with a glass of pomegranate juice are her preference for kick starting the day.
Lunch: Boiled rice with legumes and vegetables made her lunch with green salad. She also takes grilled fish and brown bread for a change.
Dinner: Vegetable cooked without any oil with green salad, roti and vegetable soup are dinner staples for her. Sometimes she adds some eggs to the dinner for a twist.
Katrina drinks a lot of water to keep herself hydrated. To satiate her hunger pangs, she takes a brown bread sandwich in between meals.
Katrina Kaif's Skin Care
Katrina looks the same even today as was 10 years ago. She believes in night care regime. She ensures to remove all her make up at night. She cleanses her face before going to bed followed by a moisturiser or a night cream. To hydrate her skin in the day, she uses ice wrapped in muslin cloth before applying makeup. This not only makes her skin hydrated but also covers the pores on her face. Apricot oil and sunscreens are her type of products for everyday use.
Katrina maintains her fitness and diet all throughout the year with only one cheat day in a month. Her glowing face and fit body reveals all the efforts and hardwork she puts to keep herself in shaoe. She knows the importance of working out and believes that being fit is a choice which everyone should opt for.
Read more articles on Exercise and Fitness

Written by: Onlymyhealth Staff Writer
Source: Onlymyhealth editorial team Jul 15, 2019
Happy Birthday Katrina Kaif: Know The Diet & Fitness Secret Of This Gorgeous Personality, Source:http://www.onlymyhealth.com/happy-birthday-katrina-kaif-know-the-diet-fitness-secret-of-this-gorgeous-personality-1563188047