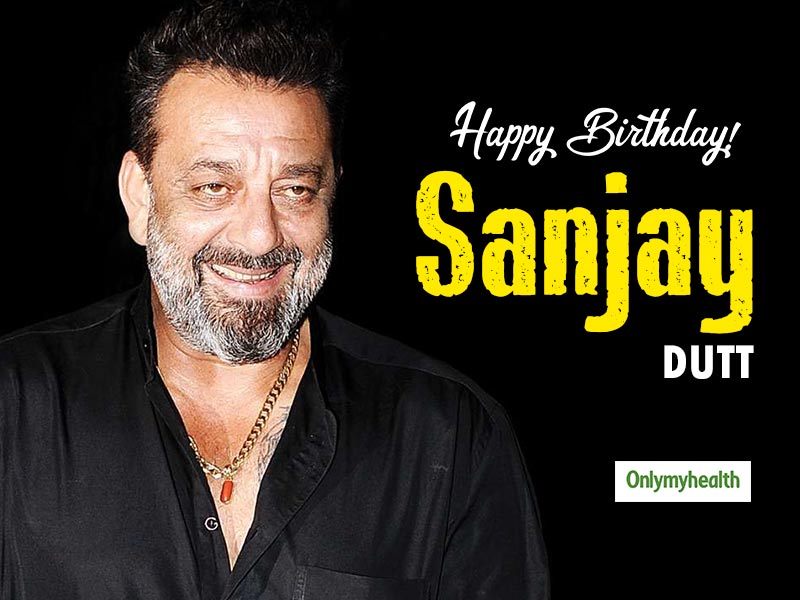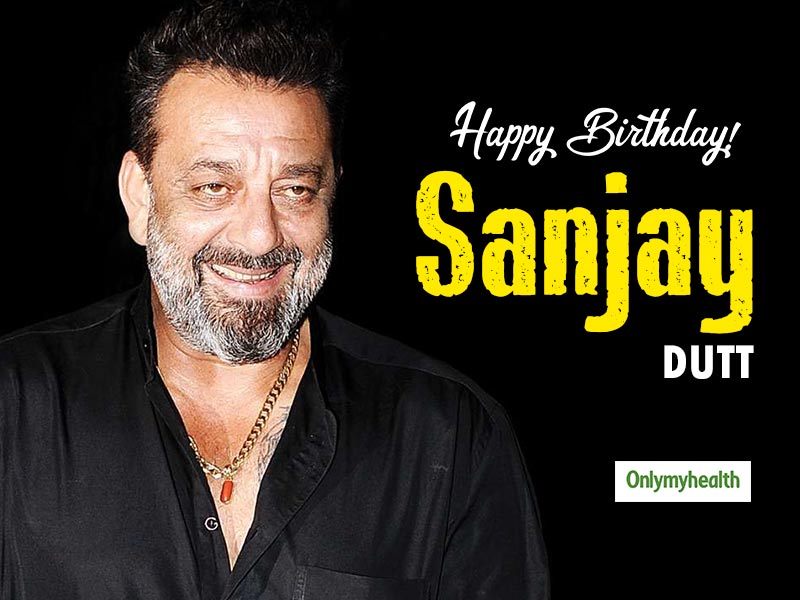 The life of Sanjay Dutt is no less than a roller coaster ride! His life's story is very inspirational. He has been through a lot of things in his life which impacted his mental peace. To know how he overcame everything, keep reading.
If there is someone whose life has been both controversial and inspirational, it is the one and only Sanjay Dutt. Bollywood's 'Munnabhai' has seen a lot in his life of 60 years both personally and professionally which affected his mental health. From drug addiction to relationship failures to imprisonment, he has faced it all! There are a lot of chapters of his life that were unknown to all until the release of his biopic 'Sanju' where Ranbeer Kapoor beautifully essayed Sanjay Dutt's role. It seems that dark clouds are finally gone from his life's sky as now he is enjoying a healthy and mentally-sound life.
Life Before and After Drug Addiction
Sanjay got introduced to drugs during his college times. In an interview, recalling that whole episode, Sanjay said, "Someone asked me to try it once, I tried it and then it remained with me for the next nine years of my life. I always used to be in my world. From heroin to cocaine, I tried everything that was there in the books. I used to sniff and take pills. In the last year before my treatment started, I even used to inject drugs into my body."
He has successfully overcome this addiction lately but this is indeed one of the darkest chapters of his life. Talking about that one incident that changed his life, Sanjay said, "One day I had taken heroin and went to sleep. Woke up after some time and was feeling very hungry so I asked my servant to get me something to eat. Seeing me he started crying and said that 'baba you've woken up after two days.' When I heard this I was shocked. I went and saw myself in the mirror. My face had that drenched look and I knew it that if I don't stop myself now I will probably die. So I went to dad and told him to save me. He sent me to a well-known hospital and soon after that I was sent to America to a rehabilitation center."
Also read: Here Are The Possible Reasons Behind Kidney Seizure
He underwent a lot of mental trauma all this while and decided to not go to that path again ever in his life. He is now living a drug-free and peaceful life. He started to focus on his fitness to overcome to regain mental and physical soundness.
View this post on Instagram

Long walk to freedom even for me, 23 yrs of a CAs, 5 yrs of jail, came out a winner because of my wife, kids, family, and most of all my fans, just a reminder to my wife, hnlb Mandela had a long road to freedom, even I did

A post shared by Sanjay Dutt (@duttsanjay) onJun 5, 2016 at 10:12am PDT
Jail Term and Mental Health
Dutt was convicted for firearms offenses linked to the severe 1993 Mumbai blasts. He was also said to have relations with the underworld! 23 years of his life went in in-out from court and jail! But all this made him a good man. He didn't let all these things break him. Instead, he worked it all out and fought against all the odds that would affect his physical and mental wellness.
Also read: World ORS Day 2019: Know How ORT And ORS Helps Save Lives
Family Above Anything Else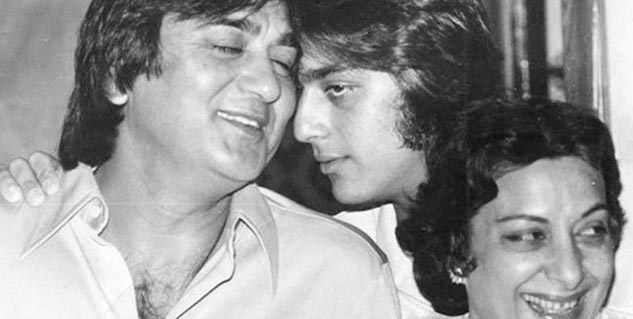 Sanjay Dutt is very close to his family. He has always been a family man. As he was very attached to his parents, their loss broke him down! Their deaths affected him mentally where he couldn't bear the loss and became vulnerable. But his wife Maanyata stood as a strong pillar and supported him against all odds. He is a doting father to his kids and wants them to become good human beings.
Read more on Other Diseases

Written by: Onlymyhealth Staff Writer
Source: Onlymyhealth editorial team Jul 29, 2019
Happy Birthday Sanjay Dutt: 60 Years Full Of Ups And Downs, Source:https://www.onlymyhealth.com/happy-birthday-sanjay-dutt-know-baba-s-health-and-life-after-quitting-drugs-1564380867