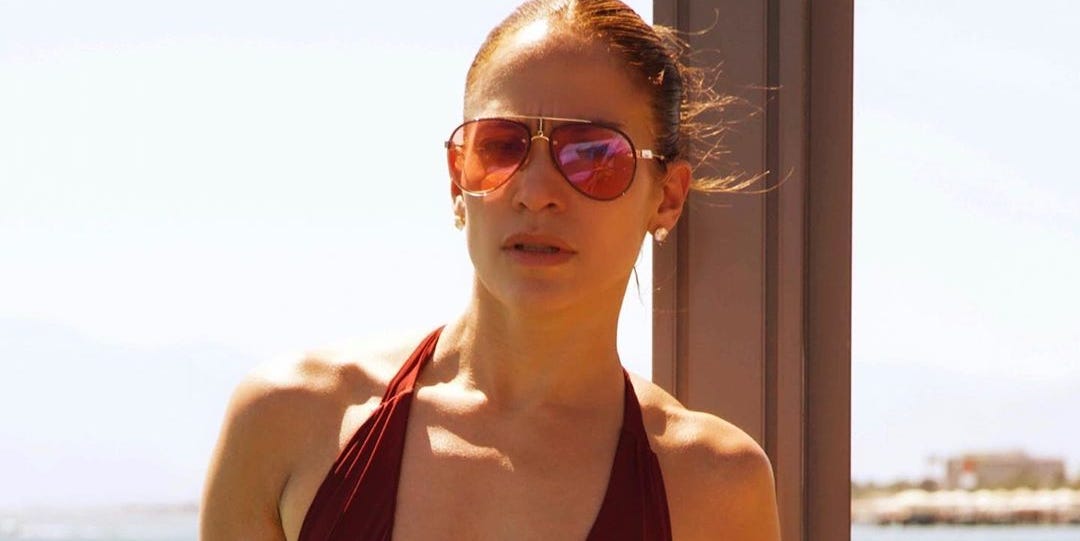 Jennifer Lopez, 50, just shared a bathing suit post as she takes a break from performing during her It's My Party Tour 2019.
The actress and singer is wearing a Myra Farrah one-piece swimsuit in chocolate brown.
The flattering '80s-inspired one-piece is designed to enhance curves, and we found exactly where you can get it.
---
Jennifer Lopez, yet again, has broken the internet with another stunning swimsuit post, and to be honest none of us are getting tired of this 🔥 content. As she wraps up her It's My Party 2019 tour, Lopez has left the beautiful Mediterranean of the Middle East to perform in Mágala, Spain.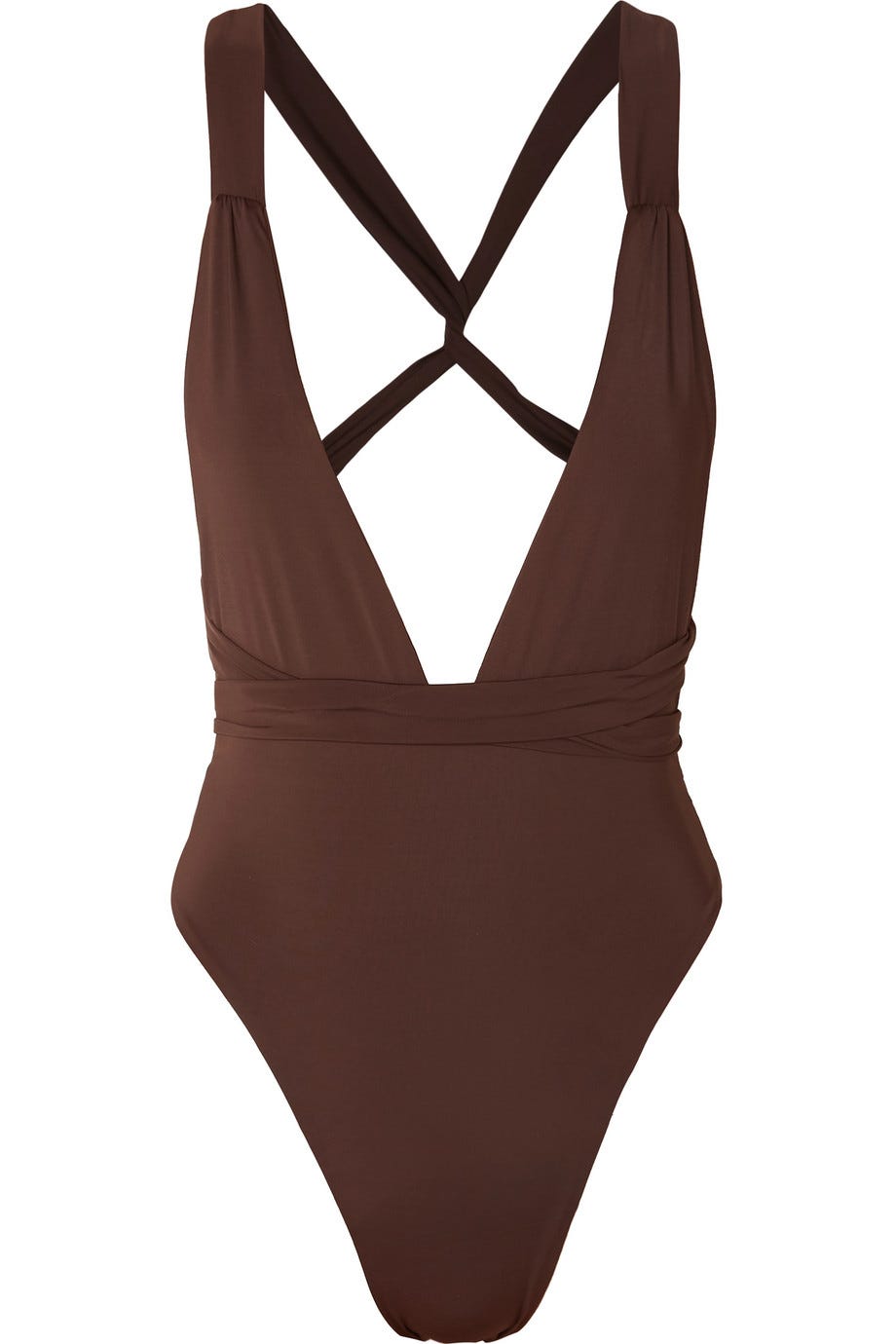 Farrah Swimsuit
Myra
net-a-porter.com
$140.00
Between concerts, though, the star has been making sure to catch up on her rest by chilling beach side and exploring amazing cities with her kids and fiancé, Alex Rodriguez. Luckily for us, Lopez has been keeping her fans updated on her travels on Instagram.
In her most recent post, the actress shared a swimsuit photo, and she's honestly never looked better. In the post, J.Lo is wearing the ultra-flattering Myra Farrah swimsuit. It's designed with stretchable nylon fabric and features a plunging neckline and high-cut sides support curves and create an illusion of longer legs.
The actress has paired the one-piece swimsuit with a pair of pink aviators, her go-to style (Lopez has a sunglasses line with Quay). "3 more shows to go... soaking in every moment...☀️☀️☀️ #itsmypartytour #asummeriwillneverforget See you tonight Malaga!!!!" she captioned the photo.
Fans exploded with adoration over the photo, wondering (just like us all) how on Earth J.Lo is 50 years old. "I DON'T SEE 50 HERE 💛🔥," one follower commented, while another fan let her know that she "Blessed my timeline today 😍🔥🔥."
Lopez didn't stop at posting her insane bathing suit picture to her feed, though. The star also shared two photos from her beach day to her Instagram story, and we caught it just in time. "New post!" she captioned the first photo (as if we missed it!). J.Lo is emerging out of the ocean looking like a mermaid goddess.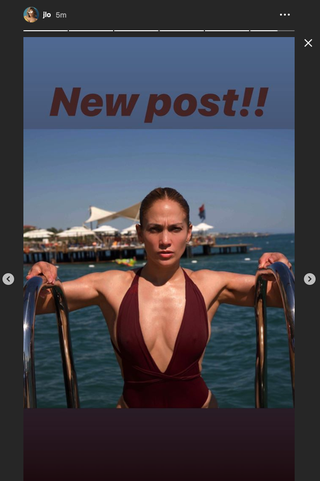 Instagram/jlo
Her beau A.Rod was just as much a fan of these swimsuit photos as we were. He also shared a photo of J.Lo in the Myra one-piece lounging as she takes a break from the sun. "Miss this gorgeous girl. Come home soon!" he wrote as a caption. So cute!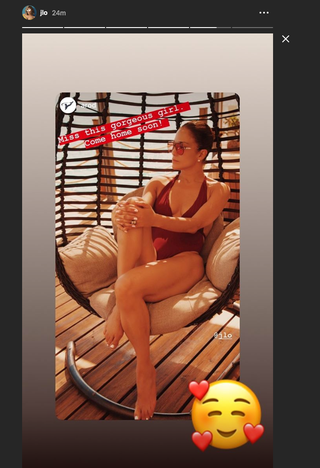 Instagram/jlo
So, yes, whether you have a J.Lo-type body or not, her '80s-inspired Myra swimsuit will enhance your natural curves and keep you covered in all of the right places. Plus, why not end your Labor Day Weekend strong with your best bathing suit yet?!

---
Stay updated on the latest science-backed health, fitness, and nutrition news by signing up for the Prevention.com newsletter here. For added fun, follow us on Instagram.
Jennifer Lopez Just Shared a Stunning Swimsuit Photo—And You Can Shop Her Exact One-Piece, Source:https://www.prevention.com/fitness/a28659383/jennifer-lopez-myra-one-piece-swimsuit/